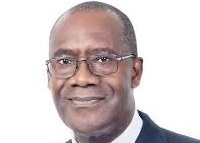 Immigration receives kudos in 2020 Budget Address
The Department of Immigration has received praise for implementing initiatives aimed at enhancing efficiency in service delivery and revenue collection.  Delivering his 2020 Budget Address to the National Assembly, the Minister of Finance, Hon. Dr. Bwalya K.E. Ng'andu, MP, revealed that the Government would continue rolling out electronic platforms to enhance transparency and accountability in public service delivery, thereby reducing the cost of doing business.
"Under Immigration, Government has made significant progress by actualizing the online processing of visas and work permits. This has resulted in efficiency, cost reduction and increased revenue collection". Dr. Ng'andu said.
The Department of Immigration, through the project called the Consolidated Immigration System, upgraded the Zambia Immigration Management System (ZIMS). The system upgrade which was officially launched by the Minister of Home Affairs on 12th April, 2019, consolidated the application of Information and Communication Technologies (ICTs) in operations of the Department.
The system upgrade introduced on-line submission of visa and permit applications, digital payments and a convenient print on demand digital card permit, replacing the booklet.
All permits, with the exception of the Residence Permit, are being replaced by the new digital permit card as they expire or at the point of applying for change of condition of the permits. However, holders of Residence Permit Booklets are required to apply for replacement of the booklet type permit with the digital permit, at the standard statutory fee for replacement/duplicate. The deadline for replacements is 30th April, 2020.
All holders of Residence Permit Booklets are therefore being urged to apply for replacement of their permits with the digital permit to avoid the last-minute rush.