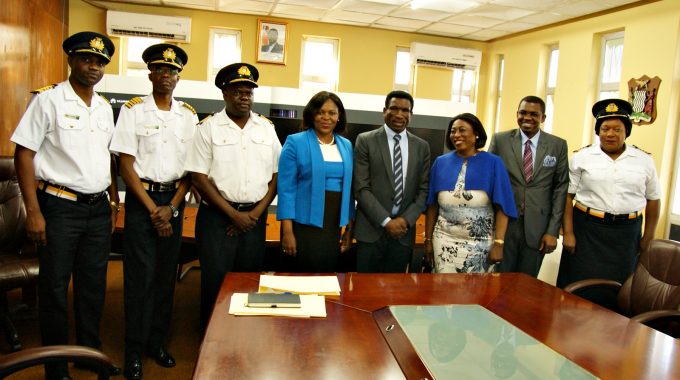 Zambia & Angola abolish Visas
As you are already aware, Zambia and Angola agreed to waive visa requirements for their citizens traveling between the two countries.
This happened on 2nd May, 2018 during the state visit to Zambia by His Excellency, the President of the Republic of Angola, Mr. João Lourenço where the substantive Minister of Home Affairs and his Angolan counterpart signed two (02) visa exemption agreements, one on visa exemption for Diplomatic and Official passport holders and the other on visa exemption for Ordinary passport holders.
Judging from the overwhelming number of queries the Ministry has received since the signing of the agreements regarding when holders of Zambian and Angolan diplomatic, official and ordinary passports will practically stop requiring visas to enter either country, it is apparent that many Zambians and Angolans alike, expected the transition to be immediate, maybe because they are eager to start visiting relatives and friends, as well as visit for tourism and business without having to worry about visas.
However, the two (02) agreements could not be implemented immediately owing to the clause in the two agreements making it mandatory for both parties: firstly, to fulfil all internal legal formalities, which for Angola includes endorsement of the agreement by parliament, and secondly, to communicate such fulfilment in writing through diplomatic channels.
I am glad to announce that all the legal formalities have now been concluded and therefore the two Agreements will enter into force on 16th August, 2018. The Agreements apply to nationals of the respective parties who hold valid diplomatic, official, and ordinary passports who intend to enter the territory of the other for tourism, family visits, official and private business, as wells as in transit, without a visa.
You will recall that the agreements on visa exemption were not the only ones signed during the state visit, but I can boldly state that they are the most fundamental, as they will act as a catalyst or bedrock for the successful implementation of all other agreements. This is because goods and services do not move across borders on their own, they are moved by people and these two agreements will make it very easy for nationals of both countries to move between the two countries seamlessly.
Much more, the agreements will deepen the bilateral relations of friendship and cooperation that characterize the good relations between the two peoples and countries as well as eliminate barriers to and promote the movement of their nationals.