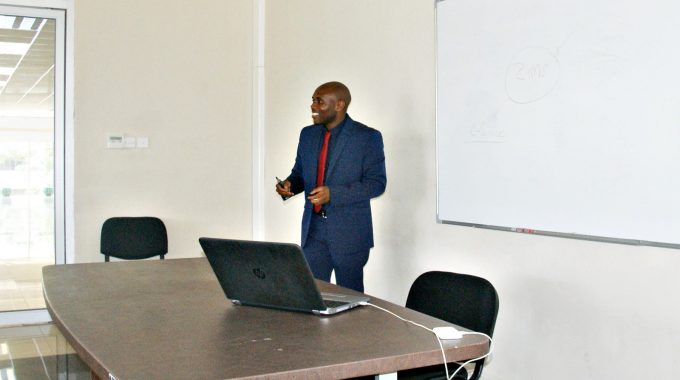 ZDI trains users in readiness for system upgrade
The Department of Immigration launched a ten (10) day user training workshop for its staff and key stakeholders in readiness for the upgraded Zambia Immigration Management System (ZIMS). ZIMS is a system the Department uses to offer various immigration services such as visas and permits, border processes and enforcement.
Among those earmarked to be trained are Registered Immigration Consultants, Human Resource Personnel from selected Zambian companies, Immigration Staff, Airline Operators and key Government Ministries, Departments and Agencies.
The Director General of Immigration, Mr. Denny Lungu speaking during the Official launch of the user training workshop held on 15th November, 2018 at NIPA, said "the Department is currently running a project called the 'Consolidated Immigration System (CIS)' which aims to consolidate, standardize, optimize and digitize the current Zambia Immigration Management System (ZIMS)".
Mr. Lungu said "the CIS Project is composed of four main components, namely, digital payments, digital printing, immigration cloud and file digitization, which once fully implemented will enhance efficiency and transparency in service delivery".
So far, the digital payment component has been implemented, with the rest of the components scheduled for a technical launch on 3rd December, 2018, and the user training programme for immigration officers and selected key stakeholders has been organized in preparation for changes which are coming with the upgraded system.
The Director General urged the Registered Immigration Consultants, who were the first among the people earmarked to be trained, to assist the Department in disseminating information on the new developments to clients and the general public.
He said "it is my expectation that this training will be very thorough and participatory". He emphasized that it was not too late to make adjustments to the system and therefore, urged the participants to be at liberty to put their ideas across