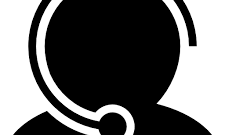 Immigration Launches Contact Centre
The Department of Immigration wishes to inform its esteemed clients and the General Public that with effect from Wednesday, 25th March, 2020, the Department will be launching a Contact Centre. The Contact Centre is being launched with the view to enhance service delivery by offering remote support for various immigration services, including visas and permits as well as offer technical support to clients.
The Contact Centre will be operational on normal working days (Monday to Friday) during working hours (08:00hrs – 17:00hrs CAT). Kindly note that on Thursdays, the Contact Centre will only be open up to 13:00 hrs CAT.
The Contact Centre number is +260 211428800. This is not a toll-free line and therefore, regular charges will apply. The centre can also be reached via email and web chat.
Further, in line with the Government's guidance on social distancing, in light of the COVID-19 Pandemic, the Department further wishes to encourage all its clients to access immigration services online in order to minimize congestion and any associated risks.
Furthermore, the deadline for replacement of the booklet type Residence Permits with the Digital Card Permits has been extended from 30th April, 2020 to 31st May, 2020. All clients are advised to apply online and should not panic so as to cause congestion when collecting the permits. During this period, physical visits to all offices should be done when it is extremely necessary.
Contact Centre
Voice : +260 211428800
Email : support@zambiaimmigration.gov.zm
Webchat    :         www.zambiaimmigration.gov.zm
eservices.zambiaimmigration.gov.zm.