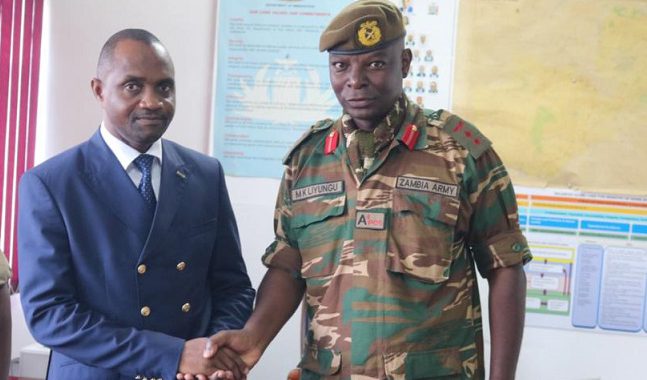 Department of Immigration and Zambia Army crucial to the security of the Country – Dr. Lishomwa
The Immigration Department is impressed with the cordial relationship existing between the Department and the Zambia Army.
Department Director General, Dr. Japhet Lishomwa, said the two institutions play a cardinal role in combatting security threats from outside to ensure national security and peace.
Dr. Lishomwa said he was elated by the support rendered by the Zambia Army during several joint operations which succeeded quietly. He added that the Department is in the process of reforming and modernizing, and as such, had a lot to learn from the Army. 
 He said that there was need for continued collaboration between the institutions, and further reaffirmed the Department's commitment to remain open to support the Army as and when called upon. 
"The two institutions play a cardinal role in preserving the security of the country and our role as Immigration is to make sure that every non-citizen whoever enters Zambia is vetted to keep Zambians safe," he said.
He said this when Zambia Army Public Relations and Foreign Liaison Director, Colonel Martin Kalaluka Liyungu paid a courtesy call on him and Department Deputy Director General (Operations) Enos Chibombe.
Col Liyungu stated that the Army and the Immigration Department shared common values of protecting Zambia's territorial integrity. As such, it was important that the two institutions continue to collaborate.
He thanked the Director General for the continued support of the Army in matters relating to immigration.
"Zambia Army Officers and Soldiers from time immemorial have continued to attend different courses and training in foreign-friendly countries. As such, the Army has reciprocated the gesture by receiving allied foreign students and trainers who come to this country for similar programmes," Col Liyungu said.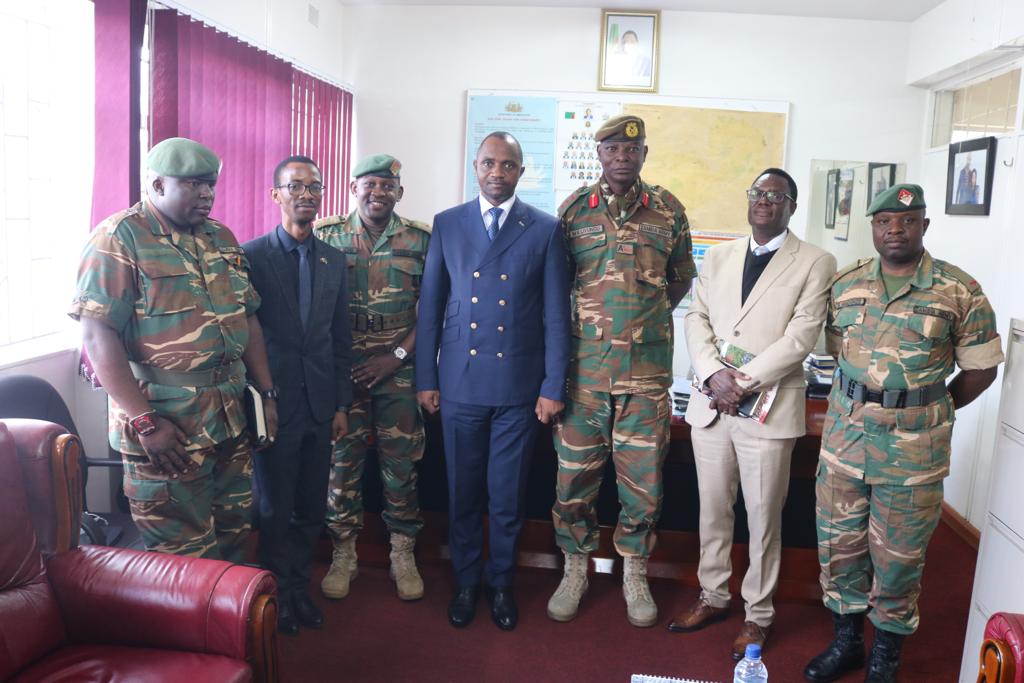 Speaking during the meeting, Immigration Department Public Relations Officer Namati  Nshinka also commended the Zambia Army Public Relations Directorate for the excellent work it was doing in keeping the nation and the public well-informed on matters of the Army.
Mr. Nshinka observed that the Zambia Army was one of the few Government Institutions with a fully-fledged public relations directorate and expressed willingness to repay the courtesy call and learn more from the Zambia Army PR directorate.
Story Credit – Zambia Army Public Relations and Foreign Liaison Directorate